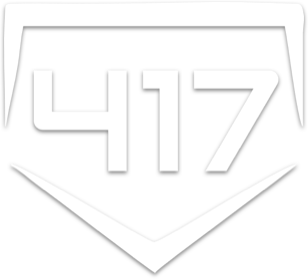 John Cavness - 18u Red Sox Head Coach
John Played 4 years at William Woods University obtaining a Sports Management undergraduate degree. He holds the career wins record for the Owls program. After John's playing career, he accepted a coaching position at WWU and coached for 2 years there obtaining a Master's Degree of Education in Athletic Administration. In June of 2018, John accepted an assistant coaching position at State Fair Community College in Sedalia, MO. He currently is in his 2nd year at SFCC and resides in Sedalia with his wife, Sydnae.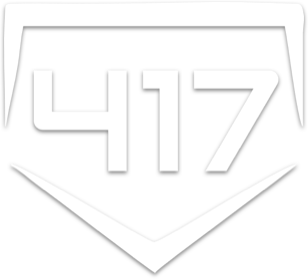 Tim Townsend - 18u Red Sox Assistant Coach
Tim is serving in his 2nd year in the 417 Baseball Organization. He was a standout player at Branson HS and College of the Ozarks as a pitcher. He was the Head Coach at Galena HS in the SWCL for 2 years and now is the Assistant Coach at Warsaw HS currently. In his free time he likes to spend time with his three kids: Ainsley, Easton, & Axton.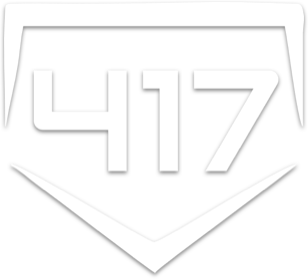 Jon Gibbens - 18u Astros Head Coach
Jon is in his 5th year coaching with 417 Baseball. He is from Houston, Texas originally and played for the Houston Heat. He came to Missouri on a baseball scholarship and had his career cut short because of injuries. He has been coaching high level baseball for nine years now.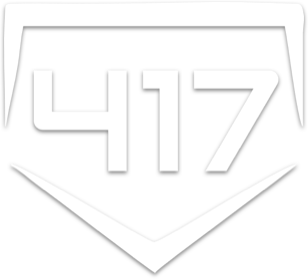 Matt Fielder - 18u Astros Assistant Coach
Matt is from from St.Louis Missouri. He was a catcher  & played travel baseball growing up. I went to Desmet Jesuit High School and played a summer of College ball at Drury in Springfield Missouri.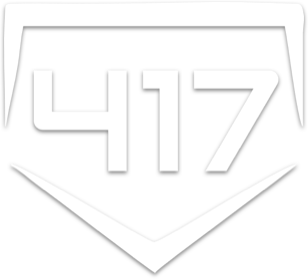 Jeff Dishman - 18u Mets Head Coach
Jeff is one of our most veteran coaches in our program. He played for Southwest Mo great Dick Birmingham at Hillcrest HS, was a member of USA Jr. Olympic Team, Junior College All America at Powerhouse Crowder College, & finished his career at Oral Roberts University. He is currently the Head Softball and Boys Basketball Coach at Walnut Grove HS. He has been married to his beautiful wife Kerry for 25 years and they have two children; Jaron (417 Coach/Alum) & Jaycie.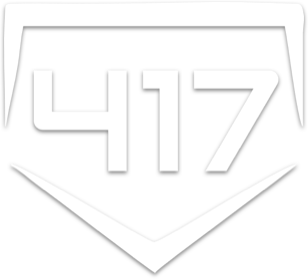 Jaron Dishman - 18u Mets Assistant Coach
Jaron played baseball and basketball at Walnut Grove HS. Jaron was a 3 year member of 417 Baseball. Jaron is currently a Junior Pitcher at McKendree University where he is an Education Major.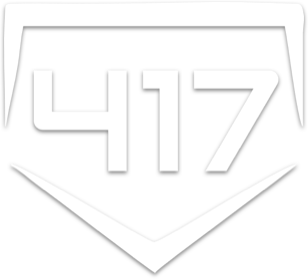 Tyler Hartley - 17u Reds Head Coach/417 Baseball Director/Recruiting Coordinator
Tyler is a 2008 graduate of Willard HS where he was a two time All State Outfielder for Hall of Famer John Hartley & Current Coach Scott McGee as well as a 4 year member of the Midwest Nationals for Randy Merryman. He accepted a Full Ride Scholarship to College of the Ozarks to play baseball, where he was a 2 time All Conference Outfielder there. His career was cut short with hand surgeries and he came home to finish his B.S. in Kinesiology at Missouri State University. He has coached 4 seasons at New Covenant Academy as the Associate Head Coach, 5 years with the Midwest Nationals, and 5 years with 417 Baseball. Tyler is in charge of rosters, schedule, and all recruiting for 417 Baseball. He has a beautiful wife named Ashten as well as two amazing little girls named Aubree & Remi.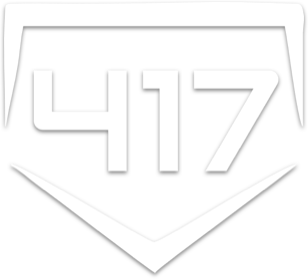 17u Reds Assistant Coach TBA..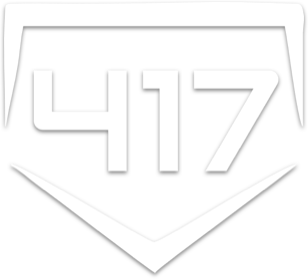 Chris Long - 17u Brewers Head Coach
Chris has 9 years of coaching experience under his belt. He just left a very successful run at Walnut Grove HS as their Assistant Coach to become the Head Coach at Verona HS. Chris is married to Katie Long and they have two kids Kooper and Zora.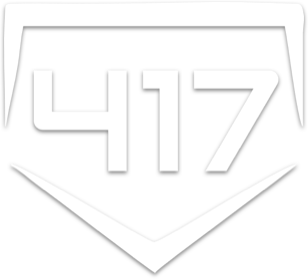 Waylen Lindsey - 17u Brewers Assistant Coach
Waylen is a Lebanon HS graduate. He played baseball for 14 years and caught for 12 of those (including 2 summers with 417 Baseball). This will be Waylens 4th year coaching and 2nd with 417 Baseball.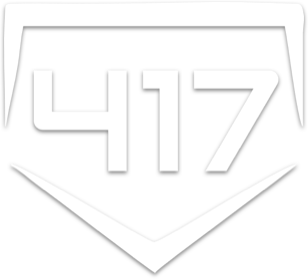 Phillip Davolt - 17u Dodgers Head Coach
Phillip is a 2008 graduate of Bolivar HS where he was a standout pitcher for the Liberators. He went to Mineral Area Community College out of High School and then finished his playing career at Southwest Baptist University with the Bearcats. He has a B.A. in Social Science Education and currently uses this degree at Humansville HS as a High School Social Studies teacher, Head Baseball Coach, and Assistant Basketball Coach. He has coached for SBU, Midwest Nationals, & Seymour HS. We are extremely excited to have Phillip with us as one of our main pitching instructors and coaches again this season!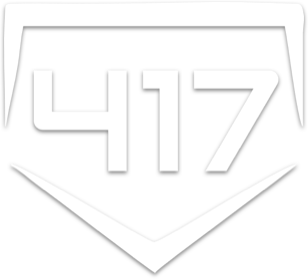 Trevor Casterlin - 17u Dodgers Assistant Coach
Trevlor has been coaching since 1995. He has coaching stops at Parkview, Central, Republic, Spokane, Mt. Vernon, and Marshfield. Currently he is teaching Social Studies and coaching football and baseball at Marshfield High School. He has one son, Ben, who is a junior Marshfield HS, letterman in baseball at Marshfield, and current 417 Baseball player.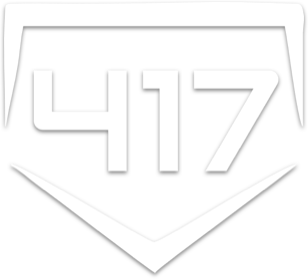 Aaron Head - 17u Pirates Coach
Aaron was a 4 year starter at Marionville, 2 time all state & played for 417 Baseball. He is currently an infielder/outfielder at Southwest Baptist. This is his 3rd year as a travel coach and 2nd with 417.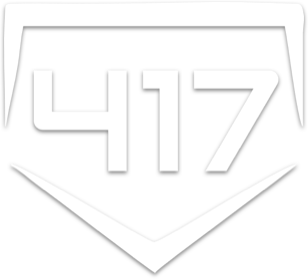 Logan Sorrell - 17u Pirates Coach
Logan is a current pitcher at Southwest Baptist. Previous 3 time all state pitcher and MVP of the SWCL. This is his 2nd year as head coach with 417.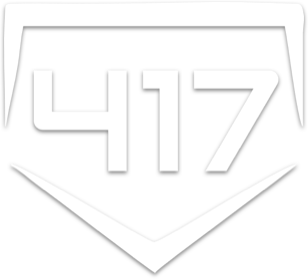 John Hartley - 16u Cardinals Head Coach/417 Youth Sports Owner
Richardson attended Missouri State University on a volleyball scholarship where she played setter. After completing her 2000 season at MSU, she transferred to Evangel University where she continued to set and also played right side. Richardson broke six school records while attending Evangel, and was the first player in school history to be named a volleyball All-American.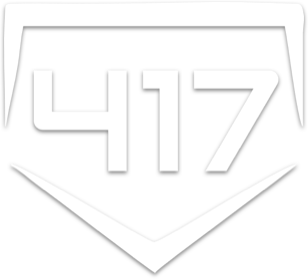 Kevin Richards - 16u Cardinals Assistant Coach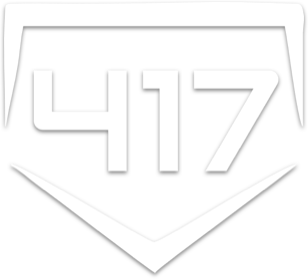 Ron Evans - 16u Royals Head Coach
Ron Evans has been coaching youth sports for 30 plus years. He was an assistant coach for 417 Owner John Hartley at Willard HS for 20+ years as well a football coach at Willard. He absolutely loves competition, loves helping others improve their skills, and strives to mold players into young men we can be proud of.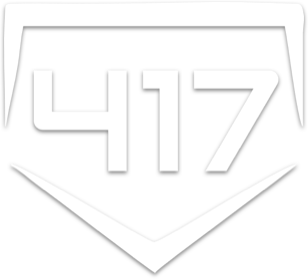 Deric Link - 16u Royals Assistant Coach
Deric has grown up in the 417 area, playing baseball in a lot of good programs learning from a lot of good coaches. He was blessed with the opportunity to play college ball at Evangel University and McKendree University as a Pitcher and an Infielder. He loves this game and loves getting to teach or spread a little of what he has learned for this tremendous program because he sees the same love and passion from the players in organization, the fellow coaches, and the Directors!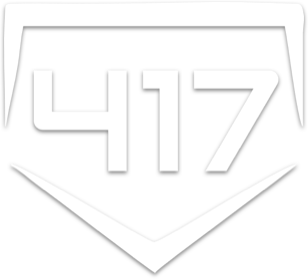 Chris Peterson - 16u Yankees Head Coach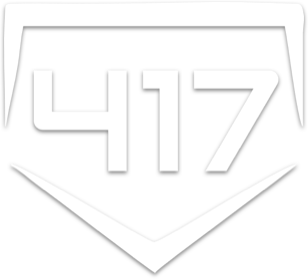 Blake Hobbs - 16u Yankees Assistant Coach
Richardson attended Missouri State University on a volleyball scholarship where she played setter. After completing her 2000 season at MSU, she transferred to Evangel University where she continued to set and also played right side. Richardson broke six school records while attending Evangel, and was the first player in school history to be named a volleyball All-American.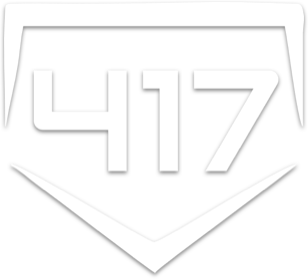 Bret Brown - 16u Blue Jays Head Coach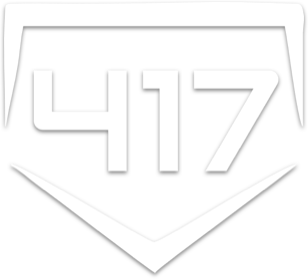 16u Blue Jays Assistant Coach TBD..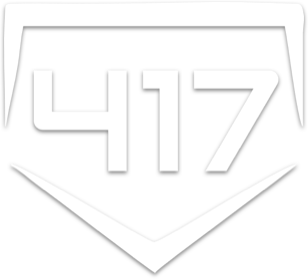 Jacob Karlson - 16u Orioles Head Coach
Jacob is a 2014 graduate of Nixa HS where he was a 3 years starter for the Eagles. He helped the 2014 Nixa team to a 25-5 record and Quarterfinal Appearance with a .461 average and 31 RBI's that season. He played one year at Independence Community College and finished his collegiate career at College of the Ozarks. He has spent two years coaching with Nixa and coaching in the Show Me Collegiate League at US Ballpark. We are very excited to add Jacob and his family to the 417 Baseball Family this year.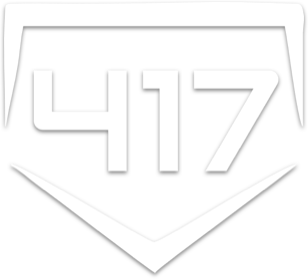 Tucker Johnson - 16u Orioles Assistant Coach
Tucker is a former Webb City Cardinal as well as 417 Baseball Alumni/Pitcher. He held the record for most strikeouts in a season at the 18u level with 50 for 3 seasons before it was broken. This will be his second year coaching and he is beyond excited to be coaching with 417 Baseball this season!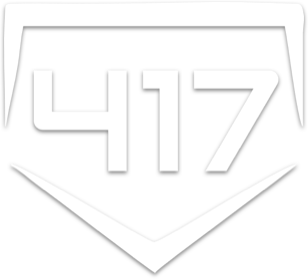 Ty Leonhart - 16u Twins Head Coach
Ty Leonhart is a business major and a pitcher at Missouri Southern State University. He transferred from Ohio Christian University this fall. He went to high school at Ryle High School in Northern Kentucky where he played baseball all 4 years. He can't wait to coach these guys and he's excited to see what we can do during the upcoming season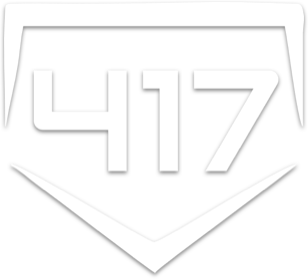 Dylan Hardy - 16u Twins Assistant Coach
Dylan is a 417 Baseball Alumni that returns to coach with us this season. After playing for 417 Baseball as a catcher he went on to play 3 years at Missouri Valley College as a catcher and outfielder. He is currently finishing his bachelor's degree in Criminal Justice at Mo Valley. We are very excited to welcome Dylan back to coach with us!